Larval rearinf of Seabass in reconstituted sea water
(Sète marine station, under the control of Gérard Sposito, in charge of continuing education in Aquaculture)
In partnership with the University of Montpellier and more particularly the marine station of Sète, we have launched an experiment in intensive larval rearing of sea bass (dicentrarchus labrax) in reconstituted seawater (RS) with salt Bio OceanThe objective was to evaluate some zootechnical performances (survival rate, final Pmi, rate of swim bladder formed, rate of malformation) of intensive wolf larval rearing in closed circuit with SR.
Following the health crisis linked to COVID-19, we had to stop this study but here are the first results after 17 days of protocol:
Age

17

jours

Average weight

2,37 mg

Numbers

112 800 u

Biomass

267,33 gr

Survival rate

54,6 %

Bladder rate

100 %

Qty of brine shrimp distributed

78,6 millions
Note that the rate of bladder formed was 75% from the first day of opening the mouth without the presence of a surface skimmer. This may be due to the fact that the reconstituted seawater does not contain any trace of hydrocarbons unlike the seawater from pumping (near port area). In short, very encouraging results that we will resume as soon as possible.
Microscope view of a sea bass larva at D + 7 raised with Bio Ocean salt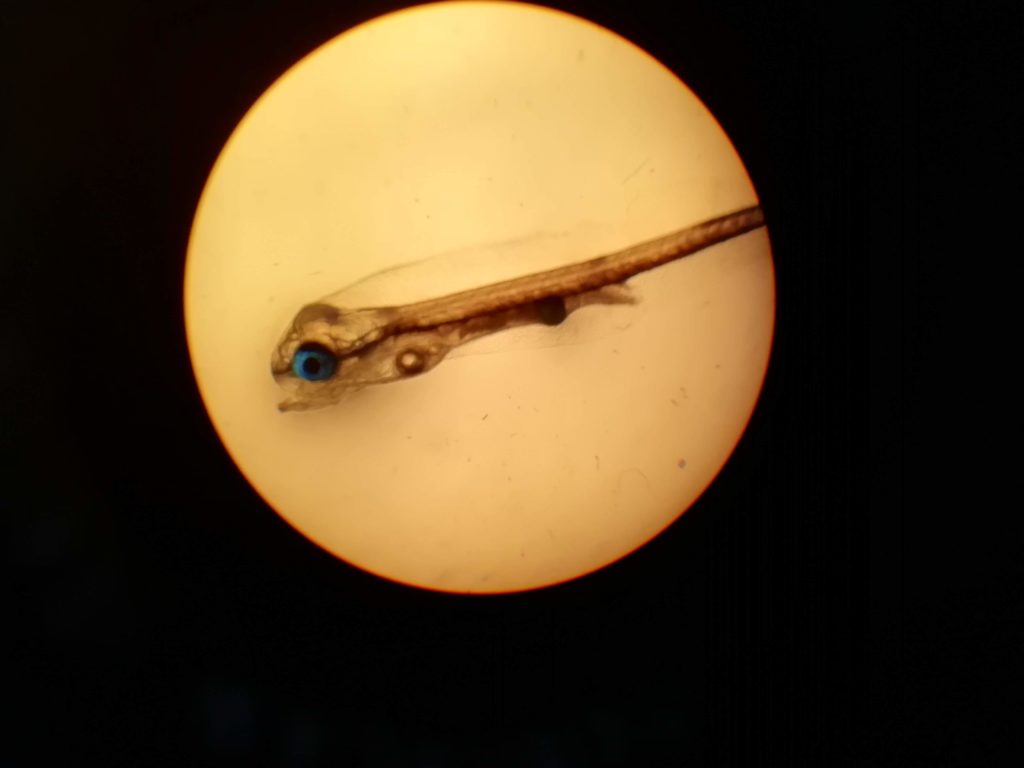 The station's live prey facilities